DefShop er en af Europas største Streetwear onlinebutikker, der er kommet dertil gennem ydmyghed og hårdt arbejde. DefShop grundlægger, Alexander Büchler, startede sin drøm om at sælge Streetwear i 2006. Efter flere ændringer af virksomheden har den fået etableret sig helt i toppen og med stor succes.
Det er nu tid til at åbne historien om DefShop og fortælle dig, hvordan DefShop et blevet til det den er idag. God læsning!
Hip hop kulturen betyder alt
Alexander "Alex" Büchler voksede op i Berlin omgivet af Hip hop. Hip hoppen var ikke bare en musikgenre for ham – det var en livsstil. Legendariske Amerikanske kunstner såsom Wu-Tang Clan, Dr. Dre og 2Pac havde stor indflydelse på den unge Alex. Han ønskede at kommunikere passionen for Hip hop musikken ud gennem sin påklædning. Fasinationen for løse baggy pants, store t-shirts, caps var ikke til at tage fejl af. Alex havde altid beundret mode og anså det som en stor måde til at kommunikere sin holdning til livet ud på.
"Min drøm var at påvirke andre gennem tøj. Fra første gang jeg blev præsenteret for Hip hop kulturen blev jeg begejsteret for den fantastiske lyd, der er kendetegnet ved Hip hop, men i lige så høj grad den store betydning af mode og udtrykkelsen gennem påklædningen. Det var vigtigt for mig, at tøjet, kunne udtrykke lige præcis det man ville med det og man følte sin personlighed kunne komme til sit fulde udtryk. Så en morgen vågnede jeg med tanken om at oprette min egen tøjbutik, og hvor min passion for mode virkelig kunne blive udlevet."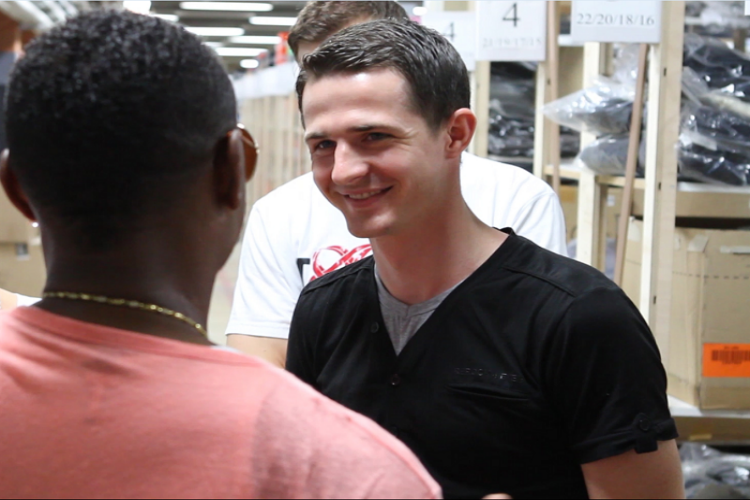 Modet til at åbne sin egen butik, gå ud over egne grænser og følge sin lidenskab hjalp familien med ved at støtte ham hele vejen. I 2006 åbnede han sin første butik i hjertet af Berlin. En succeshistorie bliver ikke til uden besvær. Dette fik Alex at føle da Hip hop kulturen ikke var stærk nok i Berlin til at tiltrække nok kunder til, at butikken kunne overleve. Tøjforretningen måtte derfor desværre lukke efter kun et par måneder og Alex pakkede sine drømme tilbage i boksene. På dette tidspunkt, kunne han ikke have forudset at faldet af tøjbutikken vil føre til endnu større muligheder.
At overvinde alle odds
Lukningen af den første tøjforretning , efter blot et par måneder var et slag i ansigtet:
"Jeg kunne ikke tro, hvad der skete, og alligevel mindst, var jeg klar til at acceptere, at min drøm var blevet knust. Jeg vidste, at jeg ville og måtte finde en anden mulighed, selvom det selvfølgelig krævede mere tid."
Uden megen viden om e-handel, besluttede Alex at forsøge at sælge tøj online. Blot et par uger efter lukningen af tøjbutikken startede Alex med at sælge Hip hop tøj gennem eBay. Han købte store mængder tøj, der blev opbevaret i kælderen hos hans familie, og hvorfra han sendte produkterne til de interesserede kunder. Familiens støtte og tro på ham har været en stor ressource for Alex. Hele familien hjalp ham med at pakke og sende alle produkterne. Hurtigt begyndte salget online at give resultater, fordi Alex var en af de få Hip hop og streetwear udbydere i Tyskland. Efterspørgslen voksede på en måde, som Alex ikke havde drømt om og i takt med, at han lærte mere og mere om e-handel kunne han stille og roligt blive en uafhængig e-handler med egen hjemmeside.
DefShops første skridt
Alex besluttede at købe sit første kommercielle rum med tilhørende lager, for at sætte de første spadestik til en e-handel revolution af DefShop. Derudover var salget også blevet så stort, at det ikke længere kunne gå at foretage salget fra forældrenes  kælder. Året var 2007, og virksomhedens filial blev etableret i den nordlige del af Berlin. Overgangen fra forældrernes kælder til at køre en rentabel e-handel ville sikkert have været en drøm for mange mennesker, men Alexander følte endnu ikke at hans drøm var helt fuldendt.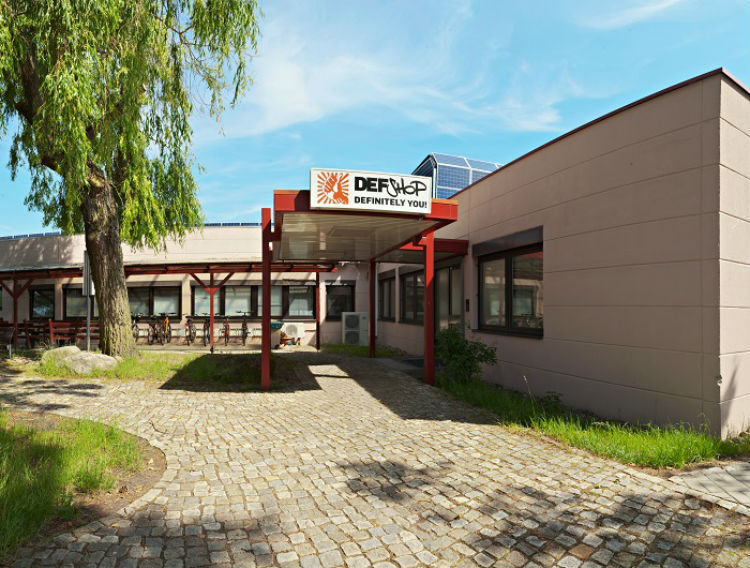 "Trods af den hurtige vækst og den store effektivitet, vidste jeg, at en simpel udvidelse af e-handlen ikke var nok for mig. En indre kreativitet fik drømmende til at opstå om at designe eget tøjmærke. Hip hoppen var en så stor del af min ungdom, og jeg ønskede at give noget tilbage. Jeg besluttede at begynde at skabe min egen Hip hop fashion kollektion. "
DefShops første eget mærke så dagens lys i 2008, hvor Alexander lancerede brandet sammen med sine venner og designerteam. Mærket er kendt som Dangerous DNGRS, som er inspireret af Busta Rhymes hitsingle.
Dangerous DNGRS
I øjeblikket har DefShop foruden de mange kendte mærkevarer sine syv helt egne mærker, som er designet af Alex og DefShops egne tøjdesignere. Dangerous DNGRS, Just Rhyse, Clang, Bangastic, Cazzy Clang, Cyprime og Who Shat Ya? leverer præcis den form for street fashion, som Alex har drømt om.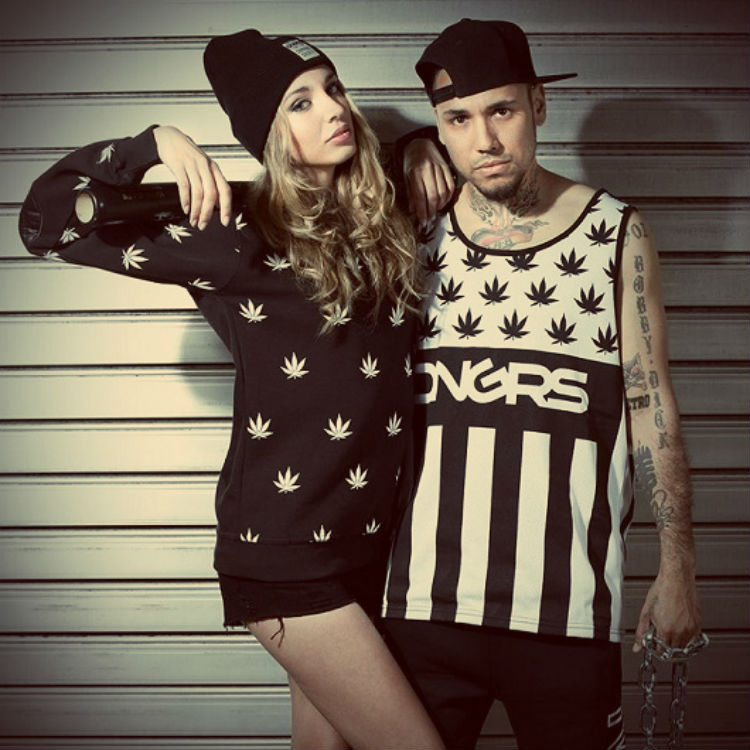 "Tøjet skal vise min passion for Hip hop kulturen. Vi satte os ned med designerne og vi begyndte at lave de første skitser. Trøjer og baggypants fra mærket Dangerous DNGRS fanger straks øjet med sine fortryllende farver og mønstre. Grafiske linjer, fede farvekombinationer og karakteristiske mønstre er en vigtig del af mærkets kollektioner. Vi ønsker at lave kollektioner, der er personlige og kan hjælpe med at udtrykke kundernes indre Hip hop passion!"
Efter lanceringen af Dangerous DNGRS mærket har DefShop lanceret mange andre mærker, som tilbyder Street fashion på nye og rigtig fede måder!
DefShop – Street fashion ambassadør
DefShops helt store gennembrud kom i perioden 2009-2010 og dennes succes og anerkendelse blev forstærket af samarbejdet med det tyske MTV. Den yderst dygtige måde at drage fordel af en række forskellige kanaler bragte en masse nye besøgende til onlinebutikken. DefShop startede også internationaliseringen til andre tysktalende lande samt Holland, Frankrig og Spanien. Derudover er DefShop rykket ind i de nordiske lande, Finland, Danmark og  ekspansionen til andre nordiske lande ses som meget optimistiske. DefShop tilbyder mere end 25.000 forskellige produkter fra mere end 250 forskellige mærker. I dag er DefShop en alsidig Street fashion onlinebutik, der tilbyder tøj til flere forskellige stile, om det er til hverdagen eller særlige lejligheder.
DefShops kontor er stadig placeret i Berlin, beskæftiger omkring 160 medarbejdere, blandt andet salg, indkøb, modedesign, markedsføring, udvikling, kundeservice og logistik aktiviteter. På trods af sin store vækst fortsætter DefShop med at repræsentere selskabets rødder, og drømmene det opstod af!